Zahlungsarten
---
The following payment methods are available in our shop: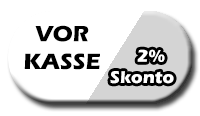 Payment in advance
When paying in advance, you will receive in the confirmation of receipt our bank details. As soon as the amount due has been received, we will ship the goods to you. If your payment is not received by the deadline, we have to cancel your order.
In case of prepayment we grant 2% cash discount*

*excluding Sheet Music & Books - due to the legal price fixing
Please state your customer and the order number as intended purpose.
The full invoice amount is to be transferred to the following account:



Account owner: Musikhaus Markstein GmbH

Bank: Sparkasse Zwickau
IBAN: DE03870550002228000470
BIC: WELADED1ZWI
Alternative:
Bank: Commerzbank
IBAN: DE40870400000259175800
BIC: COBADEFXXX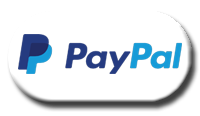 Paypal
Pay easy, fast and secure with your Paypal account.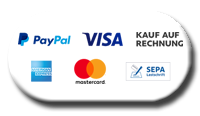 Paypal Plus
Pay with PayPal, direct debit, credit card or on account.
Also possible without having a PayPal account, yet.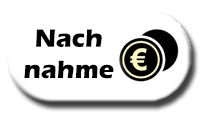 Cash on delivery (on inquiry - with DHL)
When buying by cash on delivery, you pay the invoice amount on acceptance of the package to the delivery courier. This is only possible in Germany, Austria, Belgium, Netherlands and Luxembourg. Please note that when buying cash on delivery a flat rate of 6.90 Euro for COD charges.