Monacor FGA-40 Massefilter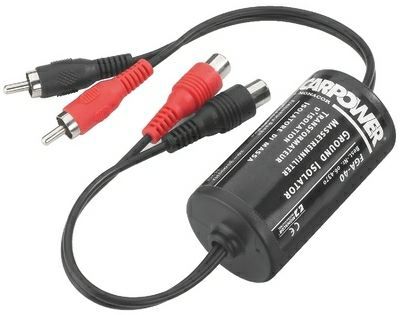 2-Kanal Massetrennfilter, mit je 2x Cinchbuchse In & 2x Cinchstecker Out, für Stereobetrieb geeignet, 1:1 Übertragung, kein "Brummen" mehr!
€16.90*
%
€18.00*
(6.11% saved)
in Stock, delivery time 1-3 days
Stereo line transformer for preventing signal interference and hum loops which may occur, e.g. when connecting the car radio to an amplifier.
Properties "Monacor FGA-40 Massefilter"
Galvanically isolated inputs and outputs
RCA plugs and RCA jacks
Input/output impedance: 15kΩ
Frequency range: 20-30,000Hz
THD: < 0.001%
Transmission ratio 1:1
Ø 35mm x 65mm, 65g